Accelerated Reader
Our online version of Accelerated reader features Renaissance Home Connect, a feature that allows students, parents and teachers to view student progress from computers outside of the school. All that is required is an Internet connection with Internet Explorer 6.02 or later, Firefox 1.5 or later or Safari 2.0.3 or later.
You will need to use the regular student name and password to access the program, but once there you will be able to not only see your own progress, but also see all of the AR tests available. Short descriptions of books and cover shots along with reading levels and points will assist in selecting books for your next reading adventure.

Powered by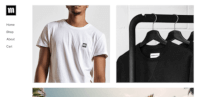 Create your own unique website with customizable templates.